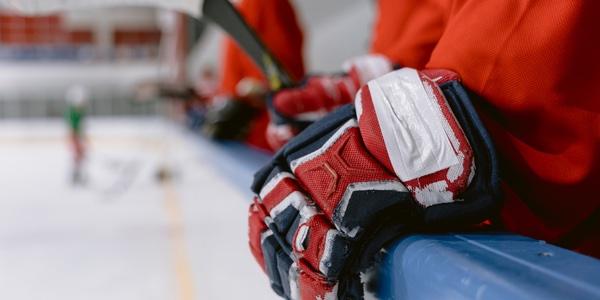 Mentality is your attitude or way of thinking.
The mentality a player takes into a hockey game will determine how they play.
In fact, you can't outplay your mentality. You can't play at your peak when you believe you have little talent.
Your mentality affects everything, including your internal images, self-talk, feelings, physiology, confidence, choices, and overall performance. Therefore, your mentality is the most impactful component of how you practice, prepare, and play.
With this in mind, how much time do you spend actively shaping your mentality?
You work on your skating skills. You work on passing, shooting, defending, and other aspects contributing to your play. Why not spend time developing the one thing that elevates your performance the most?
The question often asked is HOW? How can I change my attitude? Isn't your mentality something you are born with?
No, mentality is not genetic. To simplify, beliefs are statements you believe to be true or false. Your attitude, or overall view of your world and yourself, is developed over time. Therefore, mentality can be changed or altered.
The best strategy is to challenge what you believe to be true. If you believe you are the weak link on your team, you will be anxious and tentative on the ice. You will be more focused on preventing mistakes than making plays.
You can challenge your beliefs by asking: Is it true that I am a weak player? What value do I add to the team? Is it possible that I can develop into a more productive player?
After you challenge your beliefs, you must fill the gap with a positive cue or statement about your potential. A cue word or phrase is an effective way to remind yourself of the player you want to be. The cue "powerful player" is an excellent way to shape your mentality.
A positive mentality will help you play more confidently, be aggressive on the ice, and improve your overall game.
Ottawa Senators winger Brady Tkachuk is a player with a strong positive mentality. The Senators drafted Tkachuk with the fourth overall pick in 2018. Three years later, Tkachuk was chosen to be the team captain. Tkachuk has the nickname 'Bonfire Brady' due to his physical and mental toughness on the ice.
As the team captain, Tkachuk leads by example, and that starts with his mentality.
TKACHUK: "Day-in and day-out, we just have to get to work to get the job done. We have to do whatever it takes… [As a team] we leave it all out there and put everything into it. We put blood, sweat, and tears into this team and being part of a winning organization."
What mentality will YOU choose to take yourself to the next level?
Remember, visualize and remind yourself of the player you want to be. Try giving yourself a positive nickname to shape your desired mentality, such as "I'm a grinder".
Think of that nickname every time you are on the ice. Live it.
---
Related Articles on Hockey Mental Game:
*Subscribe to The Sports Psychology Podcast on iTunes
*Subscribe to The Sports Psychology Podcast on Spotify
---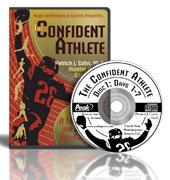 Some athletes are naturally blessed with confidence from an early age, while others struggle with it. Stable self-confidence will not only help you perform your best every day in competition, it will improve other aspects of life such as school, work, and relationships!
"The Confident Athlete" audio and workbook program is a ground-breaking system to teach you how to think like a champion and have ultimate self-confidence every time you step on the playing field, court, track, or course. Includes 14 days of confidence fueling exercises and a simple to follow workbook.
Below, you can order the digital download version or have the program shipped to you.