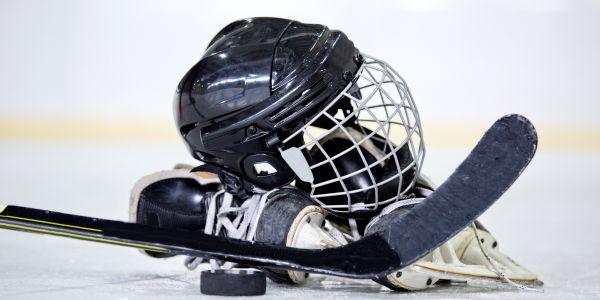 Have you ever had a coach that you didn't mesh or agree with?
You may have thought your coach was unfair or unreasonable.
Many athletes have a negative or shaky relationship with their coach.
Having a conflict with a coach can make training and competing a challenge.
When you feel a coach has something against you, you will not want to go to practice or work hard in training sessions. You may feel nervous in games.
You feel if you make a mistake, your coach will yell at you in front of your teammates or blame you for a loss. You might feel embarrassed when your coach singles you out in practice to correct you when your teammates are making the same mistakes.
You might question, "Why should I give it my all when I'm not recognized for my efforts or receive little playing time?
There are two reasons why you should put in your best effort despite the relationship you have with your coach:
1. You — The number one reason you should compete is for yourself. You started your hockey career to see how far you could go. You dedicated a lot of time working on your skills and conditioning.
You should not allow another person to make you feel bad about yourself or shape your opinion of yourself.
You should work on your game because you are worth the effort. Try thinking, "I will decide how much I accomplish in my sport."
2. Your Teammates — Your teammates need and depend on you whether you see it or not. You may not receive much playing time, but your teammates need you to push them in practice.
The more improvement you make as an individual, the more significant the impact you have on the team as a whole. When one player lifts their game, the team's performance level improves.
Philadelphia Flyers defenseman Tony DeAngelo was inconsistent during the 2022-2023 season. For some reason, DeAngelo was benched by head coach John Tortorella for the season's final five games.
DeAngelo had 42 points over 70 games. DeAngelo led all Flyers' defensemen in goals (11) and assists (31). However, DeAngelo's defensive play was lacking, with a team-worst minus-27 rating.
DeAngelo resolved the conflict through the following process.
First, DeAngelo recognized what he can and cannot control.
DeANGELO: "He's the coach of the team, so you've got to respect that, and I respect what he does. Do I agree with it? What happened in the last five games? Absolutely not. But he's also the coach of the team. It's not my job to decide that."
Next, DeAngelo took responsibility for his role in the situation.
DeANGELO: "I've got to play, and I've got to play better. I'm pretty accountable of myself. Did I have a good year offensively? Probably. In my opinion, I was pretty good with the puck. Did I have the points that I probably think I should have had? No. Lower year than I would have expected, even in the 70 games. But there was other stuff that I didn't do as well. I didn't think I was great defensively all the time."
Lastly, DeAngelo decided on a course of action.
DeANGELO: "I plan on being back. I want to come back. I have no clue what's going to happen. Those are not my decisions, but I'll be training and getting ready to play another season here."
Conflict resolution is a two-way street. When you take responsibility for your part in the situation, you empower yourself to improve your game.
The following coach-athlete resolution strategy helps you to view the situation objectively. This strategy consists of asking yourself the following questions:
What can I control?
What is my part? What do I need to change?
How will I go about making changes?
---
Related Articles on Hockey Mental Game:
*Subscribe to The Sports Psychology Podcast on iTunes
*Subscribe to The Sports Psychology Podcast on Spotify
---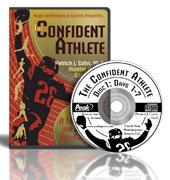 Some athletes are naturally blessed with confidence from an early age, while others struggle with it. Stable self-confidence will not only help you perform your best every day in competition, it will improve other aspects of life such as school, work, and relationships!
"The Confident Athlete" audio and workbook program is a ground-breaking system to teach you how to think like a champion and have ultimate self-confidence every time you step on the playing field, court, track, or course. Includes 14 days of confidence fueling exercises and a simple to follow workbook.
Below, you can order the digital download version or have the program shipped to you.