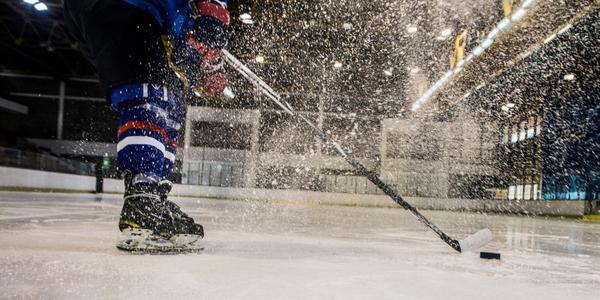 Why do some teams fall apart during tough games while other teams battle until the end?
Hockey games are often mini-dramas with ups and downs throughout the game. The flow of the game can change within moments.
One minute, you are controlling the puck and attacking; the next, you are defending or playing chase.
Teams that lack mental toughness feel overwhelmed and have difficulty dealing with momentum shifts during a game.
When they give up a goal, they have a negative emotional response which decreases their motivation and confidence, causing them to feel deflated.
When a team loses focus, they become frustrated, make more mistakes on the ice and take unnecessary penalties. Players lacking mental toughness talk themselves out of winning in close games.
Mentally tough hockey teams seek ways to regain momentum after the opposing team scores. They search for opportunities to score and dictate the pace of the game.
Mentally tough teams are resilient. They don't get down on themselves or become frustrated when trailing in the game.
Mentally tough teams understand games have ebbs and flows and believe they can turn the tide at any time. Mentally tough players are confident, no matter the situation. They remain focused and maintain their poise.
Mentally tough hockey players talk themselves into winning during close games.
Three factors affect a team's ability to battle during tightly contested games:
* Mindset – Mentally tough teams do not back down from a challenge and are confident they can turn the tide.
* Focus – Mentally tough teams stay focused on the task at hand instead of worrying about 'what ifs' or the result of the game.
* Emotional Control – Mentally tough teams manage their emotions and use emotions to fuel their performance.
In the NCAA quarterfinals, the Wisconsin Badger women's hockey team beat the No. 2 Minnesota Golden Gophers, 3-2, to send Wisconsin to the 2023 national final.
The game was a back-and-forth battle between the rivals.
Wisconsin coach Mark Johnson commented on the momentum changes throughout the game.
JOHNSON: "How good of a game was that? It was fun. Obviously, we're really excited. It was great ebbs and flows of overtime, both teams having great chances and opportunities. This is the sixth time we've played each other, and most of the games have been like that."
Wisconsin goalie Cami Kronish, who made ten saves in overtime, knew the game would not be smooth sailing and stated the Badgers were prepared to battle.
KRONISH: "I didn't expect this to be an easy game. Minnesota is really a skilled team. We've had a lot of good battles with them this year. Every game we've played this year has been mental preparation for games like this."
By nature, hockey is a game of momentum shifts. To respond productively, you must be mentally prepared to handle the ups and downs of a game and focus on opportunities to regain momentum and take back control of the game.
First, know what to expect in hockey games. Controlling the puck 100% of the time is impossible, so look for your opportunities.
Second, mentally prepare yourself to refocus when necessary and practice mental strategies for focusing in the present. Hockey is as much mental as it is physical.
---
Related Articles on Hockey Mental Game:
*Subscribe to The Sports Psychology Podcast on iTunes
*Subscribe to The Sports Psychology Podcast on Spotify
---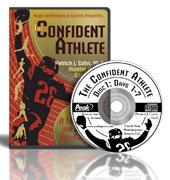 Some athletes are naturally blessed with confidence from an early age, while others struggle with it. Stable self-confidence will not only help you perform your best every day in competition, it will improve other aspects of life such as school, work, and relationships!
"The Confident Athlete" audio and workbook program is a ground-breaking system to teach you how to think like a champion and have ultimate self-confidence every time you step on the playing field, court, track, or course. Includes 14 days of confidence fueling exercises and a simple to follow workbook.
Below, you can order the digital download version or have the program shipped to you.