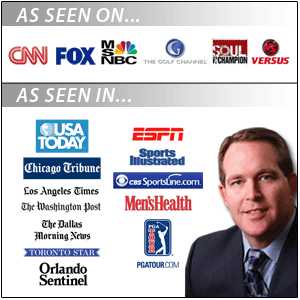 Dr. Patrick Cohn helps athletes and teams worldwide from a variety of sport backgrounds improve mental toughness for sports. He's helped junior to NHL hockey players improve their mental toughness.
As the president and founder of Peak Performance Sports (Orlando, Florida), Dr. Cohn is dedicated to instilling confidence, composure, focus, and teaching powerful mental game skills to help athletes, teams and corporate professionals perform at maximum levels.
Dr. Cohn also teaches sports parents and coaches of young athletes how to help athletes achieve peak performance through sports psychology training. In addition, he  teaches his mental game coaching system, the MGCP certification program (Mental Game Coaching Professional) to qualified coaches, trainers, and sports psychology students in training.
Hockey Psychology Tips is owned by Dr. Patrick Cohn of Peak performance Sports, LLC. Dr. Cohn also owns and manages two leading online mental training sites for athletes, coaches and sports parents at http://www.peaksportsnetwork.com and http://www.kidssportspsychology.com.
For more information about mental training for hockey, contact hockey mental coach, Dr. Patrick Cohn.