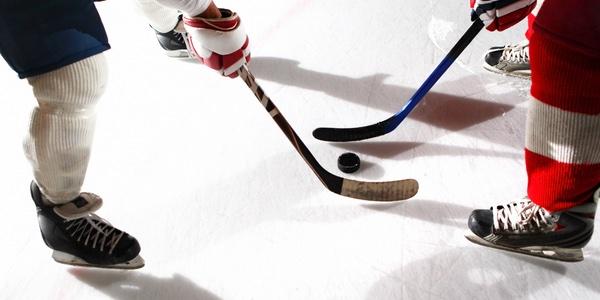 Language has a powerful impact on performance during hockey games.
Can you recall times when your negative language decimated your confidence and hurt your play?
Hockey players constantly hunt for strategies to build self-belief, which requires daily action and attention.
However, it is also helpful to understand factors that detract from your confidence so you can avoid or counter them.
The primary influences on confidence are your words. There are three levels to language that affects your confidence:
Level I – Self-Talk
Level II – Words you speak out loud
Level III – Words you tell others
As you progress through the levels, the impact on your confidence grows greater.
Let's look at an example of the impact of negative language on confidence. You played two consecutive bad games. Your decision-making has been poor, and your bad passing has led to three goals for the opposing team.
You start questioning your ability and think, "Maybe, I'm not as good as I thought." You become so frustrated that you start judging yourself out loud, "What is wrong with me? I keep making the same stupid mistakes."
In practice, you tell your teammates, "I'm the reason we keep losing games. I should be benched for the season."
When you become aware of your thought and word tendencies, you can change the content and tone of your language to preserve your confidence.
When you recognize your self-talk is negative and counterproductive, you can challenge the reality of those thoughts, "Do one or two bad passes mean I am losing my ability to play hockey? Doesn't every player make mistakes? I can turn this around if I am more focused during my shifts."
It is also important to recognize the words you verbalize. When you notice negative self-judgments or self-statements, you can apply mental strategies such as thought-stopping or affirmations to keep your confidence intact.
Being mindful of your language and understanding its impact on confidence is the first step in using it to your benefit.
Edmonton Oiler right-winger Jesse PuljujŠrvi has struggled with his confidence and play during the 2022-23 NHL season.
PuljujŠrvi, who was drafted fourth overall by the Oilers in the 2016 NHL Draft, has only six points through the first 32 games of the season.
PULJUJARVI: "Twenty games in, and I have one goal. It's sad…Of course, I'd like to be a productive top-line player. But right now, it looks like I can't do that in NHL. Maybe some other league."
If you want to play confidently, you need to think and speak words of confidence. Try making a concerted effort to build your confidence and grow your athletic abilities actively.
Words either work for you or work against you. Be aware of what you think and say.
Each night, reflect on some of the things you say about yourself as an athlete. Start examining how these thoughts have influenced your confidence.
Write out a few positive statements each night to highlight your abilities.
You can improve your confidence and performance through purposeful, positive self-messaging.
---
Related Articles on Hockey Mental Game:
*Subscribe to The Sports Psychology Podcast on iTunes
*Subscribe to The Sports Psychology Podcast on Spotify
---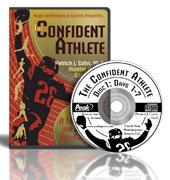 Some athletes are naturally blessed with confidence from an early age, while others struggle with it. Stable self-confidence will not only help you perform your best every day in competition, it will improve other aspects of life such as school, work, and relationships!
"The Confident Athlete" audio and workbook program is a ground-breaking system to teach you how to think like a champion and have ultimate self-confidence every time you step on the playing field, court, track, or course. Includes 14 days of confidence fueling exercises and a simple to follow workbook.
Below, you can order the digital download version or have the program shipped to you.