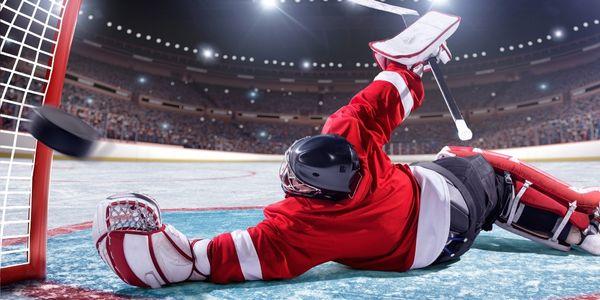 Does your mentality change after losing three games in a row?
Do you start to press after a few consecutive losses?
Keeping a positive mindset when you are winning is easy. However, successful hockey teams maintain their same competitive mindset, work through losses and become better teams in the process.
Sometimes, a 3-game skid can get in the heads of hockey players. You think, "Are we really as good as our record?" Maybe we played other teams when they weren't at their best. Maybe, we've just been lucky, and our luck is running out."
Some players may jump to false conclusions as they try to process a few consecutive losses.
However, jumping to conclusions creates a slight internal panic. A three-game skid can lower team morale and interfere with a team's intensity and focus during practices.
In games, anxious teams tend to have a "play-not-to-lose" mindset which causes teams to underperform and lengthen losing streaks.
Other teams may press on the ice instead of playing patiently and looking for opportunities to make plays.
During the 2022-23 NHL season, the Boston Bruins played tremendous hockey through their first 50 games, posting a 38-7-5 record and 81 points. Though heading into February, the Bruins faced a 3-game winless streak.
Boston Bruins head coach Jim Montgomery has put the team's first multi-game losing streak in perspective.
MONTGOMERY: "I think adversity only makes you better. I truly believe that. You fail in life, you get up, and you get stronger, and you get better. I think by the way we practiced today, I was very encouraged by our group's mentality."
You will never coast through a season. Injuries, losses, upsets, and mistakes are a certainty. However, bumps in the roads don't mean the wheels are coming off.
When you deal with challenges as they come, you become a stronger player, and that adversity can draw your team together.
As they face this small rough patch, Bruins forward Charlie Coyle commented on the team's mindset.
COYLE: "We're a team that doesn't get alarmed. That's part of the success that we've had is because we don't panic, whether it's in-game, whether it's a couple of games that didn't go our way. We're able to refocus and nip it in the bud right away. That's the sign of a good team."
When you overcome adversity during the season, you build mental toughness that prepares you for future adverse conditions. In essence, the lessons you learn from losses provide insight into how to win.
To maintain a positive mentality during a losing streak, you should:
Be prepared for challenges and adversity. That doesn't mean expecting the worst. Instead, prepare, mentally and physically, for different scenarios that may unfold during a game, for example, trailing late in a game or losing a key player to injury.
Respond with positive action – Improve what needs to change. Evaluate past games and identify any breakdowns or mental lapses during those losses. Then work to improve those areas of your game and prepare for the next game.
Play to Win – Instead of avoiding mistakes, focus on implementing your game plan. Play aggressively and take calculated risks to open up scoring opportunities.
Look back on times when you overcame adversity. What mindset, practice habits, competitive mentality, and pregame preparation helped you navigate those adverse times?
Lastly, determine how you can apply those past strategies that will help you overcome the adversity you face in the present.
---
Related Articles on Hockey Mental Game:
*Subscribe to The Sports Psychology Podcast on iTunes
*Subscribe to The Sports Psychology Podcast on Spotify
---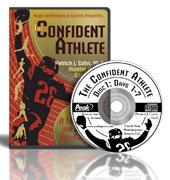 Some athletes are naturally blessed with confidence from an early age, while others struggle with it. Stable self-confidence will not only help you perform your best every day in competition, it will improve other aspects of life such as school, work, and relationships!
"The Confident Athlete" audio and workbook program is a ground-breaking system to teach you how to think like a champion and have ultimate self-confidence every time you step on the playing field, court, track, or course. Includes 14 days of confidence fueling exercises and a simple to follow workbook.
Below, you can order the digital download version or have the program shipped to you.