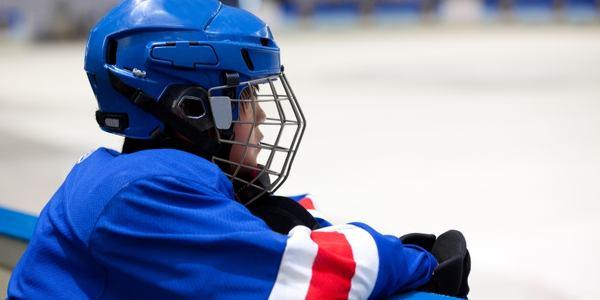 How often has something "wrong" or "bad" happened during a hockey season that devastated you?
Some hockey players encounter adversity, which changes their attitude and negatively affects their season.
Different degrees of adversity affect players in different ways. For example, being benched can motivate one player to prove himself and regain his role on the team. While another player may become demoralized, thinking the coach has lost faith in his abilities, and mentally give up.
Likewise, when players get injured, their attitude affects their perspective and actions.
For example, if players injure their ACL, without a doubt, they will initially be disappointed, angry, frustrated, or sad.
However, some players may focus on how unfair the injury is or how hard they worked in the off season only to "lose everything." These players will continue to experience negative emotions.
Negative emotions and anxiety will interfere with the healing process delaying their eventual return to competition.
Negative emotions may cause some players to distance themselves from the team, feel isolated and experience more intense negative emotions.
Conversely, after the initial shock of the injury, some athletes may focus on rehab goals, strengthening their upper body or core, taking an inventory of skills to develop, or working on their mental game.
In this instance, players tend to recover quicker, maintain a sense of control, improve weaker components of their game, and become mentally stronger.
Your attitude determines whether or not you turn a potentially negative circumstance into something beneficial.

For instance, Frank Nazar was drafted by the Chicago Blackhawks 13th in the 2022 draft.
However, Nazar's season was derailed by a lower-body injury that required surgery before the season began. It's hard to imagine the range of emotions Nazar must have experienced, from the excitement of being drafted to the frustration and sadness of his delayed debut due to injury.
In addition, Nazar had to face a long and challenging rehab for the first time in his hockey career.
After almost ten months of rehab, Nazar successfully returned to action as a mentally and physically stronger player.
NAZAR: "I try to take the positive out of all the situations… If something bad happens, you got to look at the positive side of it no matter what, or else you'll just be down. For me, watching the game and [watching] with the coaches a little bit, I see a little bit of their side of it… And the mentality part, that part of my game is gonna just get strengthened from this."
Finding a positive out of an adverse situation is not always easy, but it is always beneficial.
After you experience adversity, permit yourself to be upset. It is normal to experience negative emotions briefly.
Afterward, brainstorm how you can turn the negative into a positive.
Write down on paper everything you can do to improve your situation. Post your list in a visible place. Review your list daily to maintain your motivation.
---
Related Articles on Hockey Mental Game:
*Subscribe to The Sports Psychology Podcast on iTunes
*Subscribe to The Sports Psychology Podcast on Spotify
---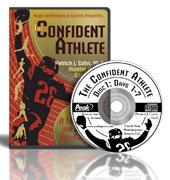 Some athletes are naturally blessed with confidence from an early age, while others struggle with it. Stable self-confidence will not only help you perform your best every day in competition, it will improve other aspects of life such as school, work, and relationships!
"The Confident Athlete" audio and workbook program is a ground-breaking system to teach you how to think like a champion and have ultimate self-confidence every time you step on the playing field, court, track, or course. Includes 14 days of confidence fueling exercises and a simple to follow workbook.
Below, you can order the digital download version or have the program shipped to you.