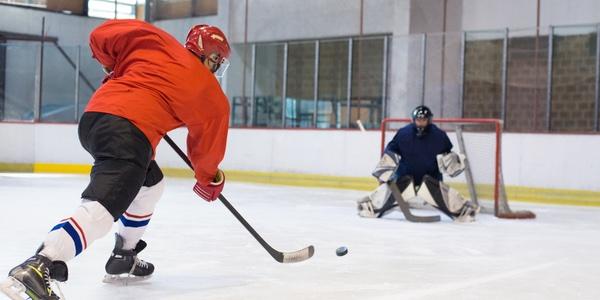 Do you or your athletes know how to manage injuries? Do you get coaching on dealing with injuries?
Hockey players learn a wide array of tactics on the ice, develop strong skating skills and gain a deep understanding of the tactical nature of the game.
Knowledge of the game and developed skills prepare you for various scenarios on the ice…
However, when hockey players become injured, they feel lost and ill-equipped to deal with their situation. Injuries affect hockey players on so many levels. Injuries are more than physical.
There are emotional and mental components that significantly affect the recovery process.
Since your recovery time is affected by what you think, say, and do, it is crucial to understand the best strategies to effectively improve recovery times, strengthen your mental game and confidently return to action.
5 Components of Injury Management
Patience – Patience is the most challenging aspect of the injury recovery process. Rushing back into practice worsens an injury and delays progress.
Rehab Goals – Setting goals with your physician, physical therapist, or mental game coach will help set your focus each week while rehabbing.
Mental Skills Training – While you have a break from competing, you have the opportunity to take your mental game to the next level. Working on your mental skills can be very empowering for injured athletes.
Long-Term Vision – Each day, spend time visualizing your end game. Visualize yourself getting stronger, healing, and successfully returning to competition. Visualization is an effective method to manage anxiety and build confidence.
Support Team – When you are injured, it is essential to surround yourself with teammates, coaches, and supporting staff that will give you an emotional boost when necessary.
Washington Capitals right winger Tom Wilson had a career year in 2020, setting highs in goals (24), assists (28), and points (52) in 78 games last season.
Unfortunately, Wilson tore his ACL in the first round of the 2021-22 Eastern Conference playoffs. Faced with a projected 6-8 months, Wilson stayed focused on his recovery process and prepared to get back into action.
WILSON: "I'm starting to feel a lot better and not worrying about it and not thinking about it as much. So it's good, and kind of the last step of the process is just getting back to feeling like yourself and not worrying about the rehab process or anything like that and just playing hockey."
Injury management for athletes helps lessen worry. As you focus on each step in the process, you build confidence and feel prepared when it's time to hit the ice.
Injuries are shocking and difficult to handle at any competitive level. The most crucial aspect of injury management is to take time to process your situation.
Instead of burying your feelings or concerns, you need to work through those thoughts. Talk with someone knowledgeable about sports injuries to deal with your feelings and concerns.
Once you can process the initial shock of your injury, you can start setting rehab goals and creating a plan to manage your injury recovery process.
---
Related Articles on Hockey Mental Game:
*Subscribe to The Sports Psychology Podcast on iTunes
*Subscribe to The Sports Psychology Podcast on Spotify
---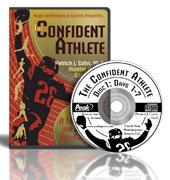 Some athletes are naturally blessed with confidence from an early age, while others struggle with it. Stable self-confidence will not only help you perform your best every day in competition, it will improve other aspects of life such as school, work, and relationships!
"The Confident Athlete" audio and workbook program is a ground-breaking system to teach you how to think like a champion and have ultimate self-confidence every time you step on the playing field, court, track, or course. Includes 14 days of confidence fueling exercises and a simple to follow workbook.
Below, you can order the digital download version or have the program shipped to you.