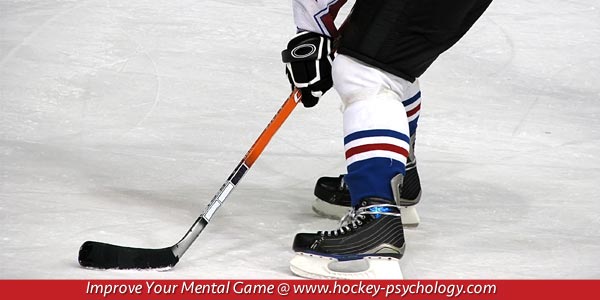 Moving on After a Loss
Have you ever been told "Let it go" or "Shake it off" after experiencing a critical loss? It's great advice, right? Yeah… it's great advice in theory.
It may be difficult to move past a loss but it is a critical component of success. Success requires that you have the mental skill of focusing on your strengths and your game in the present moment.
Let's visit the most important question… HOW? How can you move on after a loss? Well, you can learn a lot by how professional hockey players manage losses.
The NY Rangers are in a dogfight as they face their rivals, the Philadelphia Flyers in Round One of the NHL playoffs.
The Rangers, who finished just two points ahead of the Flyers, suffered a disappointing loss in Game 4 by a score of 2-1 as the Flyers evened the series 2-2.
Rangers' goalie Henrik Lundqvist shook off the Game 4 loss in order to prepare for Game 5 of the series proclaiming, "It's gone now."
Lundqvist elaborated that the Rangers are focused in the present moment as the team strategizes for the next game, "On the way home it was disappointing, and you try to learn something and come up with something that will help you moving forward, but then you let it go."
Lundqvist emphasized the need to focus on the present, not the past loss or future outcomes, "You try not to think too much about the consequences [elimination]. You just try to focus on your game and what you have to do, and enjoy it."
Rangers forward Brad Richards stated the team will focus on their strengths and winning game 5.
"We can dissect this [loss] all we want. We played a pretty good hockey game. That's good for us. Our 5-on-5 game is coming, and I thought we controlled a lot of play. There has got to be more. There are 100 ways to lose a hockey game."
Playing not to lose takes the focus off your strengths.
You can allow yourself to be disappointed after a loss. It's normal to feel a little disappointment after a loss. The key is to get through that emotion quickly so it doesn't prevent you from moving forward or working hard in practice.
You want to move forward after a lose by objectively assessing your performance and how you can improve for the next game. Learn to grow and become stronger after a lose.
There may be 100 ways to lose a hockey game but there is only one way to win… by focusing on your game plan and strengths.
Improve your mental toughness with one-on-one mental coaching with Dr. Cohn.