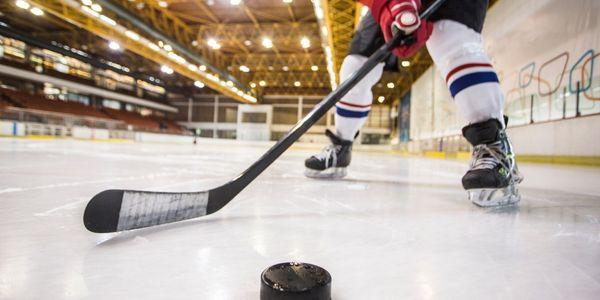 Do you become nervous when playing with family and friends in the stands?
When you worry about who is watching you play, you will be concerned about their reactions.
You may fear being judged. You become more focused on not making mistakes and will be cautious on the ice.
You will be tense and nervous and play reactively during your shift. You will pass up shots and be hesitant to fight for loose pucks.
Ultimately, your fear of making mistakes will lead to the very mistakes you are trying to avoid.
Hockey players play their best when they focus on playing their best. Playing freely requires fully immersing yourself in the game without thoughts of outside judgments.
New York Rangers left winger Will Cuylle made his NHL debut in his hometown of Toronto against the Maple Leafs. Cuylle had 20-30 friends and family in the stands, with many more people watching at home.
The Rangers drafted Cuylle in the second round. In 40 games for AHL Hartford Wolf Pack, Cuylle scored a team-high 13 goals with seven assists.
The two questions surrounding Cuylle are "Will he be able to replicate his success in the AHL?" And how will Cuylle stay calm and focused when playing in his debut with friends and family watching?"
Every hockey player experiences nerves in their debut. The key to playing productively is how you interpret those feelings and physiological responses.
CUYLLE: "I'm pretty excited. It's pretty cool skating out there just for the morning skate. Obviously, growing up here, it feels like your back home, so I'm really excited."
When you tell yourself you are excited about an upcoming challenge, you look forward to getting on the ice and proving yourself.
You prepare wholeheartedly and visualize yourself being successful. When you fear messing up, playing poorly, or letting down your family and friends, you will play tight and make uncharacteristic mistakes.
Cuylle's plan was to focus on his game, not on who was in the stands or his first game in the NHL.
CUYLLE: "Just worry about the things that I can control. I'm just going to go out and work as hard as I can and keep it simple and not try to do too much, and just play my game. That's what got me here, so I'm just gonna stick to that."
There are many factors Cuylle cannot control, such as family and friend reactions, the number of minutes on the ice, his linemates, and the opposing players on the ice.
Instead of focusing on uncontrollable factors, Cuylle chooses to focus on his mindset, preparation, playing his game and looking for opportunities to contribute to the team.
The key is to keep your eyes from drifting to those watching you play or looking for approval from your family and friends.
Instead, focus on controlling the controllables and immersing yourself in the game.
If you concern yourself with spectators' reactions, you will fear making mistakes.
To play to your potential, you must play with mental blinders. That is, keeping your eyes focused inside the ice rink instead of noticing who is in the arena watching you play.
If your mind wanders to the stands, stop and refocus on what you are doing on the ice.
---
Related Articles on Hockey Mental Game:
*Subscribe to The Sports Psychology Podcast on iTunes
*Subscribe to The Sports Psychology Podcast on Spotify
---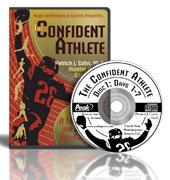 Some athletes are naturally blessed with confidence from an early age, while others struggle with it. Stable self-confidence will not only help you perform your best every day in competition, it will improve other aspects of life such as school, work, and relationships!
"The Confident Athlete" audio and workbook program is a ground-breaking system to teach you how to think like a champion and have ultimate self-confidence every time you step on the playing field, court, track, or course. Includes 14 days of confidence fueling exercises and a simple to follow workbook.
Below, you can order the digital download version or have the program shipped to you.