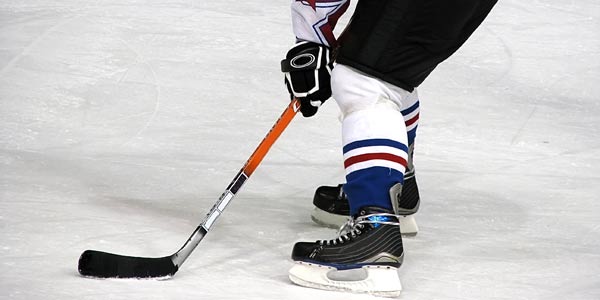 Do you struggle to play mentally tough hockey?
Have you played in an important hockey game where you were so afraid to mess up that you played less than your best?
Most coaches and athletes talk about the benefits of mental toughness.
But most coaches and athletes have difficulty identifying how to achieve mental toughness.
Have you played in game where you became overwhelmed by the significance of a game?
Maybe you were faced with elimination… lose and your tournament is over…
You became extremely anxious fearing a mistake might cost your team…
You decide to play it safe and the end result was a subpar performance!
The Los Angeles Kings faced the New York Rangers for the 2014 Stanley Cup.
The Kings constantly displayed their grittiness and mental toughness throughout the playoffs.
The Kings won four Game 7s (vs. two-seed San Jose Sharks, one-seed Anaheim Ducks and three-seed Chicago Blackhawks) en route to their Stanley Cup final.
Even in the finals, the Kings proved their resiliency winning the first two games of the Stanley Cup series in overtime and took the necessary risks to win the Championship series, 4-1.
Darryl Sutter, the Kings' head coach for the past three seasons, stated the key to mental toughness is the ability to adapt and "find different ways every game [to win]."
Sutter praised his team's mental toughness as they continually mounted comebacks when facing elimination.
SUTTER:  "Yeah, I think it takes a lot of effort and will… [We] just started gutting it out."
Sutter believes the Kings' loss in the 2013 Western Conference Finals helped his team understand the kind of mental and physical toughness required to win tough games.
SUTTER: "That's why not many people or teams win it, because it's hard for them to take on the whole challenge of what it is to win and the price you got to pay and the sacrifice you got to make."
Kings Center Jeff Carter identified the ability to maintain composure in pressure situations and focus on your game plan as a critical element of mental toughness.
CARTER: "All playoffs, no matter what situation we've been in, with the guys we have in the room, the leadership that we got from our coaching staff, it's never too high, never too low. It's about going out, playing our game and executing our game plan."
How to develop Stanley Cup-level "Mental Toughness":
Be willing to "pay the price." Out-work, out-hustle, out-prepare your competition.
Adopt the mentality of "finding a way to win." In games, continually do whatever it takes to tilt the balance in your favor. Never give up and never give in!
You need to stay calm and focus on what you need to do. Focus on solutions instead of worrying about losing. Winning a hockey game is a challenge… you just need to figure out how to rise to the challenge.
Improve your mental toughness with one-on-one mental coaching with Dr. Cohn.
---
Free Hockey Mental Game Repor
t!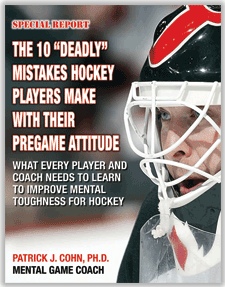 Download our free hockey report and discover "The 10 'Deadly' Mistakes Hockey Players Make With Their Pregame Attitude."
You'll learn:
–How your mind can be your best or worst asset on the ice.
–One strategy that can help you boost your pregame confidence.
–The top mental game skills you need to master to boost your confidence and performance in games and much more!
Discover if you are making one or more of these "costly" mental game mistakes before games:
The 10 "Deadly" Mistakes Hockey Players Make With Their Pregame Attitude