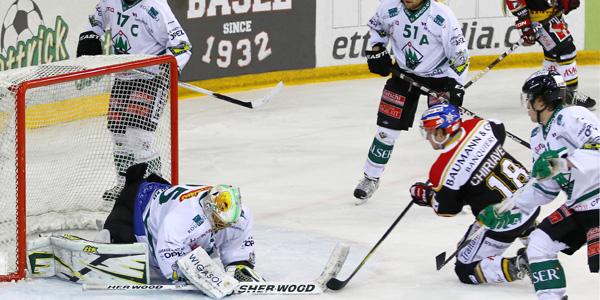 Play Hard, Not Safe When Leading
Do you or your team have difficulty closing out games when you have a lead?
There are two reasons hockey teams fail to close out games: a lapse of focus/ effort or the fear of losing.
1. Lapse of Focus – Hockey is a fast-paced game, and it only takes seconds for your opponent to score. A lapse in concentration, lazy pass, lack of aggressiveness, hesitant play, or a mental mistake is all the opposing team needs to score a goal and tie the game.
2. Fear of losing or protecting the lead – When you fear losing, you are focused on "playing-not-to-lose." Playing not to lose causes you to be overly cautious, tight, and reactive on the ice.
Trying not to make mistakes usually leads to making mistakes. Take, for instance, Alex G. is a collegiate goaltender who was having difficulty making saves late in games:
"Late in games, when we have the lead, I get so nervous and give up easy goals that are normally routine saves. Is there anything I can do to play better late in games when we have the lead? I don't want to let down my teammates."
In this instance, the issue is the fear of losing. You fear letting your coach and the team down. You think, "Don't mess up, or we will lose." Instead of challenging shooters or cutting off angles, you stay back in the net.
You are tight in the goal slowing down your reflexes. You are so focused on your thoughts of failing instead of the action unfolding in front of you.
Even though you played stellar hockey for most of the game, you put yourself at a disadvantage with your fear of losing and protecting the lead.
If you think of the circumstances, you didn't lose the ability to make saves. The only difference was a change in your mindset. Closing out games is a mental part of the game.
For example, Washington Capitals… Washington right winger T.J. Oshie talked about the importance of focus and effort in closing out games. In a game against the Chicago Blackhawks, the Blackhawks scored a game-tying goal late in the third period then scored with 1:21 in overtime to beat the Capitals 5-4.
OSHIE: "Maybe 50 minutes of our game tonight was pretty solid. Wasn't enough to get us the win tonight… we have something to learn from tonight. When we have a breakdown or a penalty, and they pop one, we have to grab things a little bit quicker."
In this instance, the Capitals played 50 minutes of aggressive hockey then took their foot off the pedal–they sat on the lead.
Playing it safe with the lead put the Capitals at a disadvantage and, ultimately, cost them the game.
Closing Out Games and Playing to Win
To close out a game, you should play to win, focus on the process and let the results come from one shift at a time.
You want to focus on playing on shift at a time or play in the moment rather than protecting the lead.
Stick to your game plan. The mindset that gave you the lead will be the mindset that helps you close out the game. Focus on scoring more goals instead of not getting scored on!
---
Related Articles on Hockey Mental Game:
*Subscribe to The Sports Psychology Podcast on iTunes
*Subscribe to The Sports Psychology Podcast on Spotify
---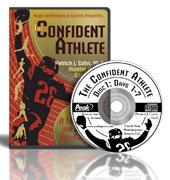 The Confident Athlete: A 14-Day Plan for Ultimate Self-Confidence
"The Confident Athlete" is a ground-breaking system to teach you how to think like a champion and have ultimate self-confidence every time you step on the playing field, court, track, or course.
"The Confident Athlete" consists of 2 audio CD's (or digital download) that include 14 days of confidence fueling exercises and a simple to follow workbook that guides you through the 14 days, helps you apply the strategies, and customizes the exercises to your personal needs.
Below, you can order the digital download version or have the program shipped to you.