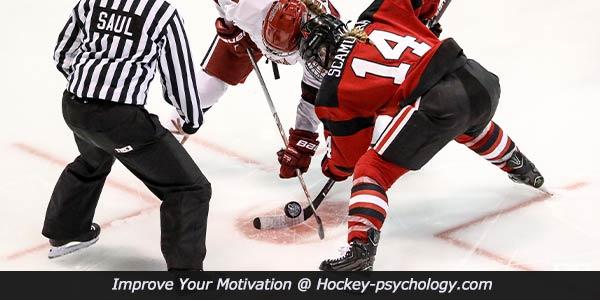 Stay Active Even When Adversity Strikes
How do you feel when your training regimen is disrupted?
More importantly, what do you do when your training regimen is interrupted?
Injuries, illnesses, inclement weather, facility shutdowns and vacations are some circumstances that can disrupt an athlete's training or competing.
Uncontrollable circumstances, such as an injury, can spur several thoughts that create anxiety for an athlete and hurt their confidence.
For example, if you had a second-degree ankle sprain, you may have many questions regarding your training:
When can I resume training?
Will my season be over?
Am I going to fall behind my teammates who are still training?
Will a couple of weeks off affect my strength and conditioning?
Will my skills decline? Will my timing be off?
How will I be able to catch up to my teammates and how long will it take before I can compete?
When you focus on the things you cannot do because of an uncontrollable circumstance, you will feel lost and helpless.
When your training is interrupted because of an unforeseen circumstance, you can still do something to stay physically and mentally active.
Case in point, the coronavirus has turned the world upside down and has left athletes to face many unknowns. The COVID-19 pandemic has disrupted training and competing for every athlete throughout the world.
The Olympics were pushed back, international competitions were halted, professional sports seasons were postponed and many college, high school and youth sports were cancelled.
Some athletes were left feeling lost and trapped in their homes without their daily training regimen, while other athletes found creative ways to train that were exciting and empowering.
For example, twenty-five-year-old Adam Brady, center for the American Hockey League's Stockton Heat, had his season interrupted by the pandemic. Despite not being able to scrimmage with his teammates on the ice, Brady stayed active by turning to new methods that he may never have considered before.
BRADY: "It's given me time to do more research with nutrition and get into yoga, a lot of mobility and stretching."
We have learned from the pandemic that adversity can strike at any moment, causing a disruption of training. No matter what circumstances, you can always find creative ways to train.
When you focus on what you can do or what you can control, you gain a sense of empowerment, build confidence and become a more well-rounded athlete.
How to Train your Mind and Body:
Remember, there is always something you can do to improve your game when you are not practicing or playing:
If you can't run, you can learn relaxation techniques.
If you are injured, you can visualize performing in a competition.
If you are stuck indoors during a snowstorm, you can do weight training.
If you can't practice, you can work on flexibility.
This is also a good time to look into mental training as well, even when you're not practicing or playing. Be creative with ways to improve your game even when not practicing.
---
Improve Mental Preparation in Sports!
If you're an athlete who is frequently tight, tense, anxious, or wants to learn more about how to relax better under pressure, The Relaxed Athlete is for you!
Confidence and the ability to relax under adversity is what championship athletes do best.
It only takes one tense moment for you to lose a critical point, miss a putt, or lose a second off your lap time. You cannot afford to let distractions run wild in your mind and cause you to make errors at critical times in the game!
The Relaxed Athlete is a complete system to teach you how to relax like a champion and harness the power of relaxation every time you step on the playing field, court, track or course in practice and games!
This workbook and CD program consists of 2 audio CDs that include 14 days of focus boosting exercises and a simple to follow workbook that guides you through each of the 14 days, helps you apply strategies, and customizes the exercises to your personal focus challenges.
You'll Discover:
How to quickly identify distractions that sabotage your concentration and how to quickly refocus after distractions.
How to use pre-shot routines before shots or serves to help you be more task-focused instead of worrying about results.
How to use pregame routines to help you harness the power of zone concentration before competition.
Learn more about one of our most popular CD programs in The Confident Athlete Series…
The Relaxed Athlete: A 14-Day Plan For Superior Concentration
What are customers saying about our mental game programs?
"As a result of reading and implementing 'The Confident Athlete Series,' I am once again enjoying golf and letting bad shots roll off my shoulders and appreciating my good shots without attaching expectations. Thanks Dr. Cohn!"
~Stu Blasius, P.G.A. Golf Professional
"Your response to the throwing problem in front of the coach covers so many situations in life…that is the beauty of playing sports…the life learning experiences. Keep up the good work…you are the best mental coach."
~Bill Brennan, sports parent