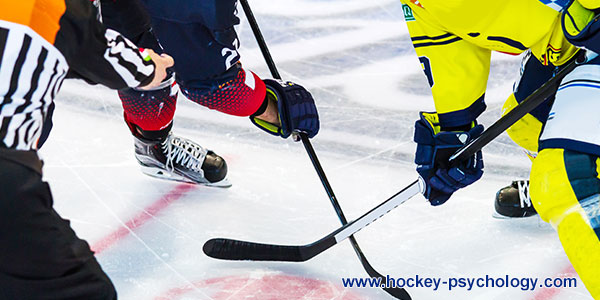 How to Help Hockey Players Succeed
Motivate or de-motivate… that is the question. As a hockey parent or coach, you want to see your athletes succeed in their sport.
You drive them to early morning practices, often many miles away. You change your schedule to accommodate practices and games. You buy the best equipment you can afford to give them every edge possible.
You give them feedback after games hoping those tips will improve their play in games. You push your athlete to work hard in practice. You tell your athletes that if they put more effort into their games, they will advance quicker and be better.
With all the investments in time and money, you want to see some kind of payoff. You want to see your athletes excel in hockey and you want your athlete to be happy.
But when does pushing your athletes to excel become pressure?
That is the exact question asked by a hockey parent in our Mental Game of Hockey Survey:
"How can I push my kid but let him be a kid? The pressures to be in travel and not play in house can be immense especially in our area. He is too good for house but disappears in travel."
That is a great question… When does pushing help motivate and at what point does pushing cause your athlete to feel excessive pressure and decrease their motivation?
For you, the scene unfolds as follows…
You see how talented your child is. You tell your child, "You have so much talent that you should play travel hockey. You are much better than players in travel hockey."
You feel playing 'in house' is a step down for your child and a waste of their talent. With all that encouragement, your child seems to hold back during travel games and you can't understand why.
You keep reminding your child how talented they are and point to how dominant they play during 'in house' games, but nothing seems to help. You are so frustrated that there are times you even get angry and further exacerbate the problem.
What exactly is the issue at play? Despite your best intentions, your athlete may misinterpret the message. At times, unknowingly, you may be placing high expectations on your athletes. The more invested you become in their hockey performance, the more pressure they may feel.
For example, as you tell your athletes how much potential they have and how good they can be if they just put in more effort, they hear something different. Your athlete interprets that message as they are not living up to your expectations or their potential.
Perceived high expectations increase feelings of pressure. High expectations cause your child to hold back because they fear potential failure. High expectations hold your child back from their potential.
Minimizing the expectations on your athletes will allow them to experience less fear and pressure, giving them the opportunity and motivation to play successfully at the next level.
Helping your Athletes to Succeed at the Next Level
Balance is the key to help your athletes perform well at the next level. Some children may not be highly self-motivated. Make sure you talk to the person and not just the hockey player.
Ask your athletes how much input they want from you to improve their game. Allow your athletes to take the lead on the additional training they engage in, what level they want to play, and how much you talk about improving their performance.
---
Boost Your Confidence in Hockey!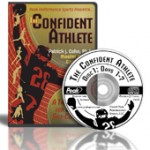 If you're an athlete who struggles with self-doubt, loses confidence, or cant take "practice confidence" to competition, The Confident Athlete is for you!
Self-confidence is what separates champion athletes from the rest of the competitors…
You can tap into my knowledge and experience to learn how to bring ultimate confidence to competition!
The Confident Athlete CD and workbook program consists of 2 audio CD's that include 14 days of confidence fueling exercises and a simple to follow workbook that guides you through the 14 days, helps you apply the strategies and customizes the exercises to your personal needs.
Remember, confidence is a choice you make. You have to make a conscious effort to proactively seek confidence building thoughts and behaviors. Confident Athletes are proactive when it comes to confidence!
Learn more about one of our most popular CD programs in The Confident Athlete Series…
The Confident Athlete: A 14-Day Plan For Ultimate Self-Confidence
Take control of your mindset and performance today!
What are mental game customers saying about our confidence boosting program?
"My son finished the entire Confident Athlete Program. The CD Program helped TREMENDOUSLY. He used it to keep positive thoughts flowing. He was able to focus on his fight instead of on his negative thoughts. He fought at his very best. We are thankful to God for leading us to your web site. The CONFIDENT ATHLETE was perfect."
~Wanda, Sports Parent
"I enjoyed 'The Confident Athlete' very much. I particularly liked the format, the ease of the program, and the 2 CDs that accompanied the workbook – 10-20 minutes a day was simple to adhere to and put in my busy schedule. I love the part about confidence with grace, and what I want to portray and feel the minute I step foot into Los Angeles for nationals. I love the affirmations, the relaxation techniques, and just the entire perspective of the program."
~Sarah, US National Aerobic Gymnastics Team
"I first purchased The Confident Athlete to see how the program went and immediately saw results. I then purchased the rest of the confident athlete series and have noticed a dramatic improvement in my level of play or should I say consistency. I currently play NCAA Division 1 baseball for Lamar University, and even my coaches have noticed a change in the way that I approach the game. My attitude and confidence at the plate."
~Tylor Prudhomme
(Listen to his success story)