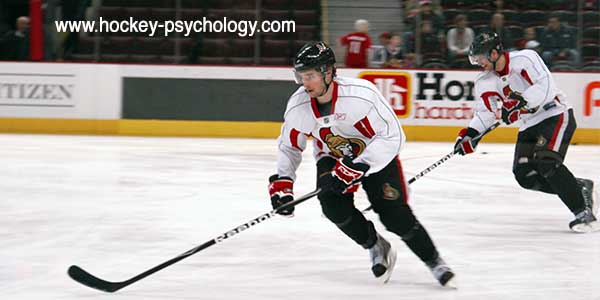 Performing Well With Your Back Against a Wall
How well do you perform when your back is up against the wall or when you are playing an elimination game?
Some athletes perform better when there is a sense of urgency. We often call these athletes clutch in those situations.
However, are all athletes who play better when their backs are against the wall clutch? How about an athlete who underperforms against a lower-ranked opponent but kicks it into gear late in the game to steal the victory? Is that athlete clutch?
Underperformance is caused by taking another opponent lightly or thinking you can magically flip a switch to turn the game around. If you wait to give your complete preparation, effort, and focus, often, it will be too late.
Underperformance can be minimized by adopting a champion mindset to every game or competition. A champion mindset approaches every competition with equal importance, whether you are competing against a top-ranked opponent or a person ranked 200th, a team with a winning record, or a winless team.
In their Stanley Cup playoff series against the Tampa Bay Lightning, the Florida Panthers were down three games and facing elimination from the playoffs. The Panthers underperformed throughout the series and lost Game 3, 5-1. Despite averaging a league-high 4.11 goals per game during the regular season, the Panthers have scored only three goals through three games in the second round of the playoffs.
Florida coach Andrew Brunette talked about the team's underperformance throughout the playoff series.
BRUNETTE: "[The Lightning] have more will and more desire than we do. We're a good team when (our) backs are against the wall, and it looks bleak. Hopefully, we can find some energy and some passion and some joy."
Having the ability to perform is not enough to perform at your peak. To be on top of your game, you need to approach each game as a playoff game, a championship meet, or a high-level tournament.
Tip to Minimize Underperformance:
Underperformance will not resolve itself. If you ignore the issue, chances are you will repeat the behavior. Understand what causes you to underperform. Do you prepare differently depending upon the opponent?
Once you understand your role or factors that lead to underperforming, you can take steps to rectify the issue.
If you need an objective perspective, ask your coach or a Mental Game Coach to identify specific steps that will help to minimize underperformance in the future.
Related Articles on Hockey Mental Game:
*Subscribe to The Sports Psychology Podcast on iTunes
*Subscribe to The Sports Psychology Podcast on Spotify
---
The Confident Athlete: A 14-Day Plan for Ultimate Self-Confidence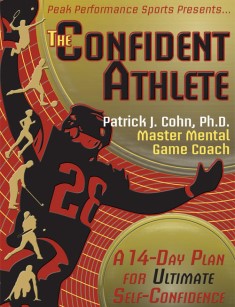 "The Confident Athlete" is a ground-breaking system to teach you how to think like a champion and have ultimate self-confidence every time you step on the playing field, court, track, or course.
"The Confident Athlete" consists of 2 audio CD's (or digital download) that include 14 days of confidence fueling exercises and a simple to follow workbook that guides you through the 14 days, helps you apply the strategies, and customizes the exercises to your personal needs.
Below, you can order the digital download version or have the program shipped to you.