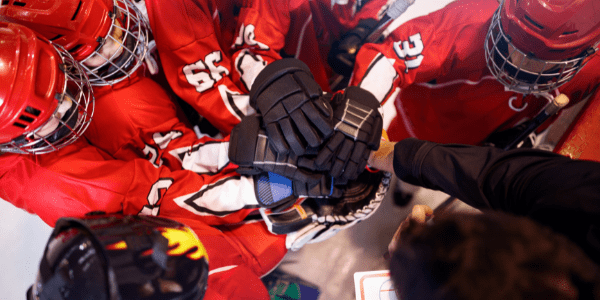 Remain Confident Under Pressure
Would you consider your team highly confident? What contributes to team confidence?
Athletic confidence runs the gamut from low to high. At the far left is a lack of confidence. When you have low confidence, you will have low expectations of success and high doubts about your abilities.
For example, a low-confidence team will go through the motions in practice. They are haphazard in their preparation. A low-confidence team lacks energy during competitions, plays cautiously during games, and under performs consistently.
A moderately-confident team works hard in practice and is well-prepared for games. They believe in their abilities and in their chances of winning. However, moderately-confident teams have difficulty when adversity strikes.
For example, doubts creep into their minds when trailing late in a game. Sometimes, moderately-confident teams can overcome those doubts and refocus on their game.
At the far right of the continuum lies cockiness or "false confidence." A cocky team also goes through the motions in training, similarly to low-confident team, but for different reasons.
The cocky team believes victory is inevitable, therefore feels they need little practice or training to win. The cocky team is overconfident and has a false sense of security. When cocky teams find themselves down a goal or two, there is no sense of urgency.
The cocky team thinks they can just flip the switch and get back in the game. That often leads to an upset victory for their opponents.
High-confidence teams compete with a bit of swagger. Players push each other in practice. High-confidence teams prepare at the same high level for every game, no matter the team. They believe they can win under any circumstance. High-confidence teams work together as a unit during games and remain confident under pressure.
In other words, highly confident teams work hard in every practice, are consistent in their preparation, are mentally ready to compete, possess a mentally tough attitude, have a competitive mindset in games and practice, and shine brightest under pressure. 
The 2022 USA Men's Olympic hockey team is highly confident. The team was comprised of college players and a few veteran professionals who played overseas. The US squad had only been together for a month before the Olympics. The under-sized squad was considered underdogs.
Team USA was the only team to win all three group play games in regulation and earned an automatic berth in the quarterfinals at the 2022 Winter Olympics.
USA head coach David Quinn talked about the team's confidence even though they were considered underdogs.
QUINN: "We'll embrace the underdog role ourselves' We believe in ourselves. There's an unwavering confidence in our group. People don't know what we know about ourselves. There's a swagger to us right now, and it's not arrogance. There's a swagger to us. There's a believability that's going on the last week that's put us in this position."
Confidence is something you work to build. When you work on your skills in practice, you build confidence. When you focus on your strengths, you build confidence. When you tend to your mental skills, you build confidence.
So, if you want to build confidence, you must to put in the work!
Tip for Building High Confidence
Confidence is earned, not given to you. Be sure to take full control of your confidence…
Start by listing your past success in sports and what makes you a confident athlete. Remind yourself why you are ready to compete.
Next, make sure you manage any confidence killers that undermine confidence in your skills. These include self-doubt, high expectations, making comparisons to other athletes, and worry about what others think.
---
Related Articles on Hockey Mental Game:
*Subscribe to The Sports Psychology Podcast on iTunes
*Subscribe to The Sports Psychology Podcast on Spotify
---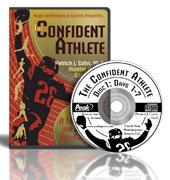 Some athletes are naturally blessed with confidence from an early age, while others struggle with it. Stable self-confidence will not only help you perform your best every day in competition, it will improve other aspects of life such as school, work, and relationships!
"The Confident Athlete" audio and workbook program is a ground-breaking system to teach you how to think like a champion and have ultimate self-confidence every time you step on the playing field, court, track, or course. Includes 14 days of confidence fueling exercises and a simple to follow workbook.
Below, you can order the digital download version or have the program shipped to you.