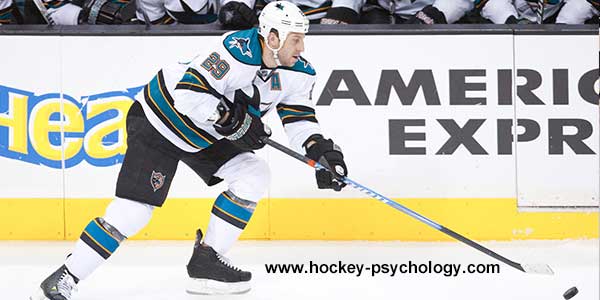 Building Confidence in Hockey
How do you feel after blowing a lead and losing a game? Do you question your abilities? Do you feel less confident about the next competition?
What you tell yourself after a performance will impact your emotions and confidence. In addition, your thoughts about a recent performance will affect your preparation and performance for the following competition.
Perspective is your view of a performance. In other words, perspective is how you evaluate how well you played in a game.
So, your perspective is always true for you. Perspective may not be based on facts, but it is YOUR point of view or YOUR reality. Unfortunately, outperforming your reality is practically impossible.
For example, if you were a hockey goalie and gave up two goals in the last minutes of play to lose a game, you may see yourself as a below-average goalie. If you view yourself as a bad goalie, you will likely live up to that negative assessment. You will lack confidence for the next game.
You will be anxious when the puck is in the defensive zone. Instead of tracking the puck, you will be distracted by thoughts of the other team scoring. You will be tight, and your reaction time will be slow. You will stay back in the goal and not challenge shooters.
These times are when you allow the opposing team to score easy goals. In essence, according to your last game, you proved yourself correct when you thought you were a bad goalie.
Imagine how different you would prepare and play for the next game if you evaluated your performance more positively. Now, you cannot change the results of a game that has already been played, but you can look at your performance objectively.
You may have given up some late-game goals, but does that mean you made no positive plays the entire game?
Looking for your successes in a game, no matter how small, helps keep your confidence high. You will prepare better for the next game when you have high confidence. You may think looking for something positive is essentially lying to yourself but seeing everything as unfavorable is the biggest lie.
How to Assess Your Performance:
View your performance objectively. After competition, think about two things you did well first. It might help you cool down for 30 minutes first.
Then, think about two areas of your game you want to improve in the next week of training. Take a growth perspective to your game.
A positive post-competition evaluation can impact your motivation in future practices, training sessions, and games.
Related Articles on Hockey Mental Game:
*Subscribe to The Sports Psychology Podcast on iTunes
*Subscribe to The Sports Psychology Podcast on Spotify
---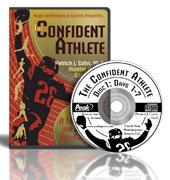 Some athletes are naturally blessed with confidence from an early age, while others struggle with it. Stable self-confidence will not only help you perform your best every day in competition, it will improve other aspects of life such as school, work, and relationships!
"The Confident Athlete" audio and workbook program is a ground-breaking system to teach you how to think like a champion and have ultimate self-confidence every time you step on the playing field, court, track, or course. Includes 14 days of confidence fueling exercises and a simple to follow workbook.
Below, you can order the digital download version or have the program shipped to you.