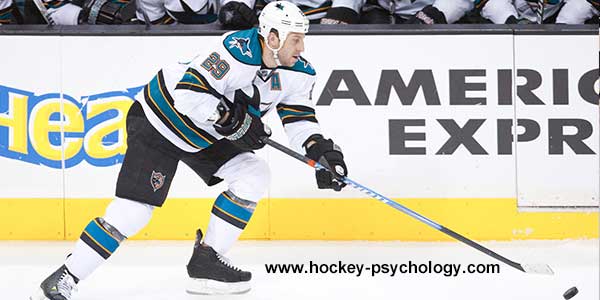 How to Be Ready When Hockey Season Returns
Do you get excited for the end of a hockey season?
You may welcome a break from playing. Practicing early in the morning because ice time is limited can be tiring, especially if the rest of your daily schedule is booked. Tournaments and tough competition can leave you sore. A long season with ups and downs is often exhausting.
You may go through these challenges and look forward to some down time. After a while, you will feel rejuvenated and energized to get ready for the next season with a new set of goals.
What if your season is cut short? What if you were expected to go deep in the playoffs but were knocked off in the first round? What if an injury ended your season in which you were putting up the best numbers in your career? What if circumstances beyond your control, like the current worldwide pandemic, abruptly interrupt your season?
When unplanned or unfortunate circumstances happen, you may experience a lot of negative emotions, such as anger and frustration. These negative emotions can drain your energy and have a long-lasting effect on your preparation for the following season.
For example, Tommy S., a junior on his high school hockey team was promoted to the first line after two years of hard work. Tommy was leading his team in points through the first half of the season and playing with tremendous confidence.
After a string of bad games and poor decisions on the ice, Tommy was moved to the third line where his production suffered even more. After the season ended, Tommy didn't even want to see a hockey stick and even debated quitting. Tommy's hard work was awarded with more ice time in the beginning of the year but his work ethic slowly changed and he put no work in during the off-season.
Instead of using his circumstances to fuel his efforts, Tommy chose to give less effort and accept the results of his inaction.
Buffalo Sabres captain Jack Eichel has never made the playoffs in his five seasons with the Sabres and he expressed his frustration during the coronavirus disrupted season.
EICHEL: "Listen, I'm fed up with [it]. I'm fed up and I'm frustrated… I'd be lying if I said I'm not getting frustrated with the way things are going. It's definitely not an easy pill to swallow right now. It's been a tough couple of months, it's been a tough five years with where things have went."
Eichel decided to not just stand by but committed to getting back to work and preparing himself to be better for next year.
EICHEL: "I'm a competitor. I want to win every time I step on the ice. I want to win the Stanley Cup every time I start a season. I've already started to prepare for next season. I'm already back on the ice, I've already started training to try to better myself for next season, whenever that is."
If you are not satisfied with your situation or how your season ended, be determined to come back stronger and more prepared for when you return to the game.
Having a break from hockey can be beneficial if you utilize your opportunity constructively.
Taking Action When The Hockey Season Ends
When your season ends, you should take a break for a couple of weeks. Every player needs to decompress after a long season and rest your body.
You can also use your time after the season to objectively evaluate your season. Consider the things you did well and the physical and mental improvements you can work on to play better when the next season begins.
Pick 2-3 parts of your hockey game and create a 5-step action plan for how you will work on these skills. Include when, how and length of time you will work on these skills.
---
Improve Relaxation in Sports!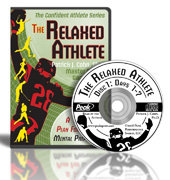 If you're an athlete who is frequently tense, tight, anxious, or wants to learn more about how to relax better under pressure, The Relaxed Athlete is for you!
Relaxation and the ability to stay calm under adversity is what championship athletes do best.
It only takes one tense moment for you to lose a critical point, miss a putt, or lose a second off your lap time. You cannot afford to let anxiety control your mind and cause you to make errors at critical times in the game!
The Relaxed Athlete is a complete system to teach you how to relax like a champion and harness the power of relaxation every time you step on the playing field, court, track or course in practice and games!
This workbook and CD program consists of 2 audio CDs that include 14 days of focus boosting exercises and a simple to follow workbook that guides you through each of the 14 days, helps you apply strategies, and customizes the exercises to your personal focus challenges.
You'll Discover:
How to quickly identify distractions that sabotage your concentration and how to quickly refocus after distractions.
How to use pre-shot routines before shots or serves to help you be more task-focused instead of worrying about results.
How to use pregame routines to help you harness the power of zone concentration before competition.
Learn more about one of our most popular CD programs in The Confident Athlete Series…
The Relaxed Athlete: A 14-Day Plan For Superior Concentration
What are customers saying about our mental game programs?
"As a result of reading and implementing 'The Confident Athlete Series,' I am once again enjoying golf and letting bad shots roll off my shoulders and appreciating my good shots without attaching expectations. Thanks Dr. Cohn!"
~Stu Blasius, P.G.A. Golf Professional
"Your response to the throwing problem in front of the coach covers so many situations in life…that is the beauty of playing sports…the life learning experiences. Keep up the good work…you are the best mental coach."
~Bill Brennan, sports parent