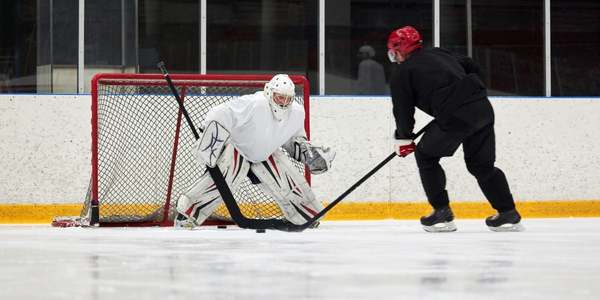 What are the makings of an elite hockey player?
I'm sure you can come up with many characteristics of elite hockey players. 
These include: Rising to the occasion, playing strong under pressure, overcoming mistakes quickly, finding ways to make plays late in the game, and being a team leader.
However, one quality of elite hockey players flies under the radar. Elite athletes make those around them better. You help your teammates grow their game by challenging them during practice.
Three benefits occur when you challenge teammates: (1) your teammates improve their game, (2) you, in turn, enhance your game, and (3) the overall performance of the team grows.
Hockey players are often solely concerned about developing their skills, scoring goals, and making saves.
Hockey is a team sport. One player makes a difference, but it takes a team to be successful. While it is important to strengthen your game, you should also be a motivating force for those around you.
Elite players are leaders. Elite players are more focused on team goals over individual statistics. While elite players may not be team captains, they still inspire, motivate, and challenge those around them.
How can you help your teammates become better and raise the overall performance of your team?
* Set the standard – Be a positive example for your teammates. You should come to practice ready to compete, work hard in training and practice sessions, and focus on optimal mental and physical preparation.
* Help contribute to a positive team culture – Maintain a positive attitude around your teammates. Build team unity. In addition, hold yourself accountable for your words and actions. If you are not improving team culture, you probably detract from the team's culture.
* Take responsibility for your improvement – Put in the extra work to raise the level of your game. If you are challenging your teammates to improve, then you better be challenging yourself.

* Evaluate your practice and game performance regularly – Assess your performance daily to identify any areas of your physical and mental game that you can improve.

Even though the Philadelphia Flyers called up left winger Elliot Desnoyers from the AHL's Lehigh Valley Phantoms midseason, he has demonstrated elite player qualities.
The Flyers drafted Desnoyers in the fifth round (No. 135 overall) in 2020. Desnoyers, 21, leads the Phantoms in goals (19) and points (36) in 48 games.
Also, Desnoyers is third among AHL rookies in goals.
While his stats are impressive, Desnoyers understands that contributing to the team's success is more than just self-improvement.
DESNOYERS: "I'm working hard every day to win some games and get my teammates better and improve myself. Right now, it's going great, and my teammates have been helping me a lot."
Phantoms coach Ian Laperriere summed up Desnoyers's approach to the team and the game best.
LAPERRIERE: "[Desnoyers] is just improving. He's playing the right way; he's doing the right things. He's a good pro in practice and in games."
Hockey is a team sport. You want to be a leader when you step on the ice. How you carry yourself, what you say, and how you act influences your teammates.
When you push in practice, you challenge your teammates to push their limits. In doing so, you and your teammates improve, lifting the overall performance of the entire team.
Just as you identify ways to improve your skills, ask yourself, "What can I do today to help my teammates become better?"
Always remember that your communication with teammates can either help or hurt your team.
---
Related Articles on Hockey Mental Game:
*Subscribe to The Sports Psychology Podcast on iTunes
*Subscribe to The Sports Psychology Podcast on Spotify
---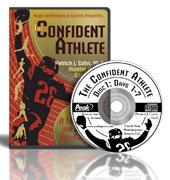 Some athletes are naturally blessed with confidence from an early age, while others struggle with it. Stable self-confidence will not only help you perform your best every day in competition, it will improve other aspects of life such as school, work, and relationships!
"The Confident Athlete" audio and workbook program is a ground-breaking system to teach you how to think like a champion and have ultimate self-confidence every time you step on the playing field, court, track, or course. Includes 14 days of confidence fueling exercises and a simple to follow workbook.
Below, you can order the digital download version or have the program shipped to you.