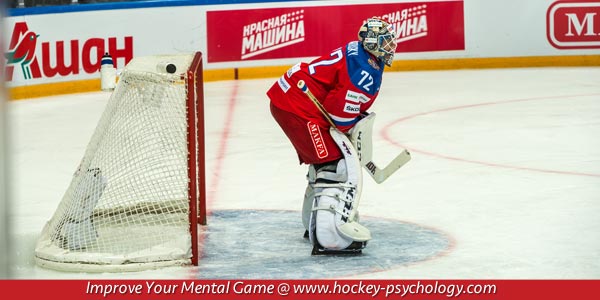 Reaching Towards Your Goals in Hockey
How often have you fallen short of your goals? Have you ever examined why you continually fail to achieve your objective?
Usually, hockey players who do not achieve their goals have a track record of under performance.
One reason hockey players fall short of their goals is that their actions do not align with their goals.
Let's examine the following case…
Paul D. is a high school junior who fell short of his goals for two consecutive years. Paul set a goal of 20 assists in each of his first two high school seasons.
In Paul's first year, he recorded 12 assists and 15 assists in his sophomore year. His high school team led the league in scoring each season, and Paul was more than capable of achieving his goal.
However, Paul's actions did not align with his goal of 20 assists. Paul lacked effort and focus during practice. In passing drills, he made haphazard passes.
Paul admitted taking it easy during drills. He had no sense of direction. Paul's under performance was a result of a lack of effort and planning.
Achievement requires a plan and focused effort. You will transform from an under-performer to a peak performer when you practice with intention and consistent effort.
For example, Connor McDavid is the captain and plays center for the Edmonton Oilers. McDavid is a two-time Hart Trophy winner as league MVP, a three-time pick by his peers for the Ted Lindsay/Lester B.
Pearson Award as the most outstanding player, and five times has surpassed the 100-point mark.
McDavid has accomplished a lot since being drafted first overall in 2015 due to purposeful practice habits throughout the year. McDavid continues to put in a high level of preparation and effort to hone his game further.
Fellow hockey player Christian Dedonato commented on McDavid's pursuit of excellence:
DEDONATO: "McDavid wants to be the best. He knows it's going to take a lot of work to be the best, and he's been working his entire life to be the best."
Former teammate Matt Hendricks highlighted the difference between players who fall short of their goals and high achievers.
HENDRICKS: "For me, it's those characteristics are what separate really, really good hockey players from great hockey players. Connor, from Day One, I knew that he had that. He has a game plan. Everything has a purpose."
Goal achievement is not accidental. To maximize your potential, having a goal is not enough. To achieve your goals, you need a plan and align your efforts with your goals.
How to Consistently Achieve your Goals:
One strategy to guide your efforts in practice is to ask yourself the following three questions:
1. Why am I practicing today?
2. What do I want to accomplish during today's training?
3. What actions can I take today that will move me toward my goals?
Write down the answers to these three questions on an index card and put the card in your equipment bag. Glance at your answers before practice to remind yourself of your focus for that training session.
Related Articles on Hockey Mental Game:
*Subscribe to The Sports Psychology Podcast on iTunes
*Subscribe to The Sports Psychology Podcast on Spotify
---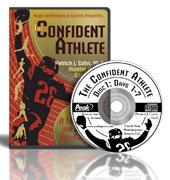 Some athletes are naturally blessed with confidence from an early age, while others struggle with it. Stable self-confidence will not only help you perform your best every day in competition, it will improve other aspects of life such as school, work, and relationships!
"The Confident Athlete" audio and workbook program is a ground-breaking system to teach you how to think like a champion and have ultimate self-confidence every time you step on the playing field, court, track, or course. Includes 14 days of confidence fueling exercises and a simple to follow workbook.
Below, you can order the digital download version or have the program shipped to you.