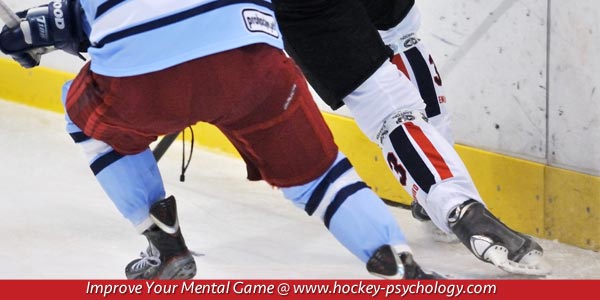 The Pressure of Trying to Live Up to Expectations
Sidney Crosby is one of the most electric young athletes in sports. After being selected first overall in the 2005 NHL Entry Draft by the Pittsburgh Penguins, hockey fans expected Crosby to make an immediate impact on the league. Early in his career Cosby felt pressure to meet the expectations surrounding him.
"Obviously, this is a new level, but the pressure has always been there," said Crosby. "I'm not trying to be the next Wayne Gretzky or Mario Lemieux, I strive to do my best and perform to my potential — that's all I can do."
To perform to his potential and cope with pressure Crosby focuses on the process of winning rather than end results. "I'm looking at it as short-term as possible. I push myself to raise my game every day," said Crosby. To raise his game Crosby sets process goals in practice. Process goals are small goals or objectives that help athletes execute each play.
"I focus on improving little things like my passing technique," said Crosby. Setting process goals will help you improve you focus, execution, and preparation. In practice situations set process goals to improve your technique such as correct hand position, or puck placement. You can also use process goals to import your mental skills such as letting go of errors quickly and refocusing.
Like Crosby, process goals will help you play to your potential, cope with pressure, and enjoy your sport. "I don't think there's ever a time where I step back and say I wish I was doing something different. I'm doing what I love to do," said Crosby. Use process goals to help you focus on the process of winning or success in your sport. By doing this, Crosby became the youngest captain in the NHL and won his first Stanley Cup at the tender age of twenty-one.